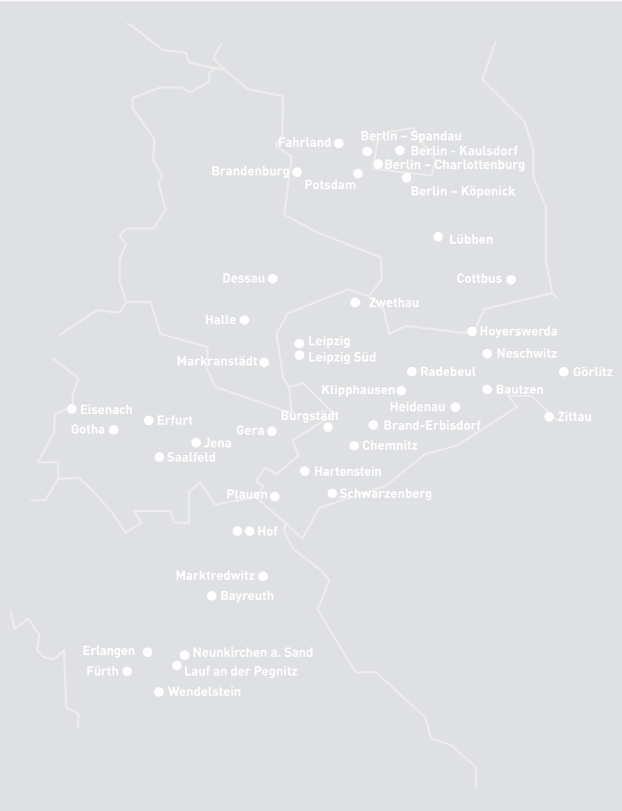 Our locations Cooperation Team4
With more than 40 branches, we are represented throughout Saxony, Thuringia, Brandenburg, Berlin, and northern Bavaria. This makes us one of the largest cooperations in Germany in the field of tiles, floor coverings and construction chemicals.
By entering your postcode, you can quickly find the nearest branch on the map and thus the right partner for your project.